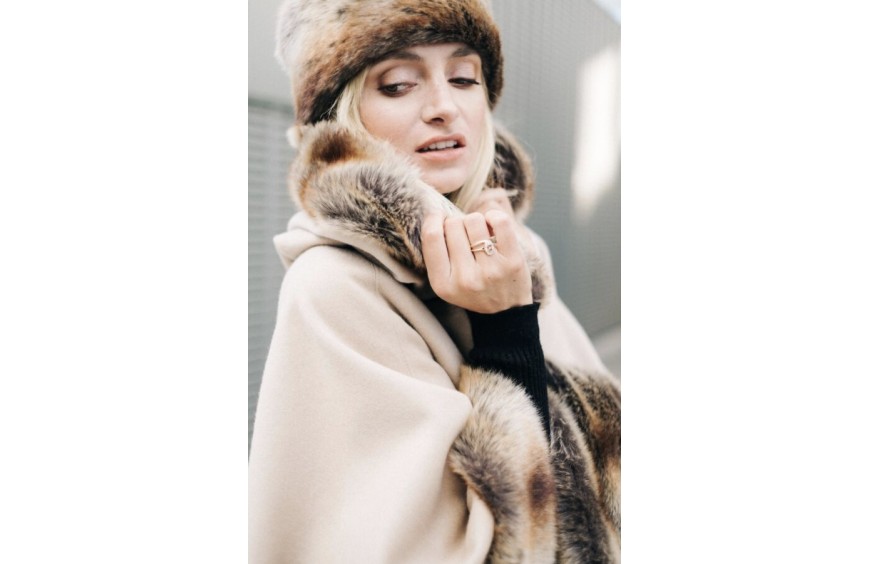 How to wear the Flora cape ?
Both essential and chic, the capes are clothes full of stories but that come back on the front of the stage recently.
The cape is an indispensable piece in her wardrobe.
I have declined this garment under different colors, but always lined with my pretty fake fur.
Perfect to curl up in when the weather is still cool, the capes can dress both winter and autumn outfits.
I propose here to see how you can wear a cape, especially the Flora cape in order to be trendy with a look that looks like you.
How to wear a cape ?
The capes have the advantage of adapting to all the morphologies, they will enhance your figure and allow you to feel comfortable, thanks to the more fluid cut than a coat or jacket.
It is a very soft and warm garment that can be matched with different styles, and put on easily!
Indeed, it is possible to wear the cape chic and dressed for a party, with a dress for example.
Or in a casual way with jeans and thigh boots or boots.
The cape Flora 
For the Autumn/Winter season, the Flora cape will allow you to wear an elegant silhouette that will embellish all carnations with its camel color.
This cape is made of wool and cashmere, it is lined with a fake brown/beige fur without animal cruelty and a hood to keep your head warm if needed.
On a simple outfit, the cape will bring you a touch of sophistication and a chic side.
It can be worn with jeans close to the body as well as boots or boots with heels, or even sneakers!
With an elegant dress with heels, and a nice handbag to accessorize everything, the cape will ensure you an ultra chic look!
The color beige is a must in a wardrobe, it is a sign of purity and elegance for decade
It's the time to choose your dream cap !!! And it's just here >>>> ici.