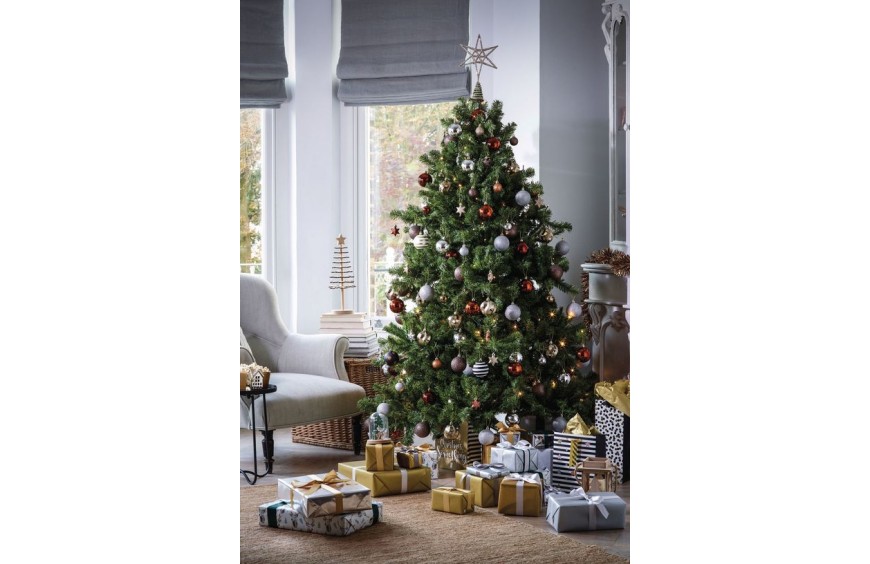 Christmas is coming
You couldn't miss it, Christmas is fast approaching! Although stores have been pushing us to buy decorations, gifts and other Advent calendars since early November, I like to wait until December to start the preparations!

For my part, I like this party, I like to give gifts to my loved ones and eat things that we only eat at this time, so minimalist Christmas is not for me.

Nevertheless, this year I want to pay more attention to my purchases. So, if you also want to get started, this article is for you!

If you are looking for ethical gift ideas for any budget, or outfit ideas for the holidays read this article.
You will have understood it several years ago that the fake fur occupies my mind see even an obsession!!! It must be said that it is present everywhere: coats, jackets, slings, waistcoat and all the short colors of what to please all tastes.

For a big budget
let yourself be tempted by the winter capes, in addition to being ultra-cocooning, protects from the cold. It easily fits several styles. It is a garment, which can be worn all the season. The cape is open or closed according to the desires of its owner, it will please of course.
To please your loved ones this year, I offer you my version of the vest in fake fur. The women's vest is a sleeveless jacket that must be present in all female wardrobes. The sleeveless vests slip on over a blouse or a sweater or a coat capable of matching all outfits, and in addition to keeping warm. Fake fur is selected for its quality and looks like real. imitation fur or sheep, there is something for all tastes.
For a slightly softer budget :
Let yourself be tempted by the vintage headband in faux fur obviously. At affordable prices, Earmuffs are practical, as they hold the hair and are beautiful accessories.
Always with a soft budget, please your loved ones with the fake fur wrap. The cocooning wrap, far from the classic knit wrap, is tied around the neck by a slit or button, which is both practical and aesthetic.
For Christmas, it's always a pain to find the comfortable outfit to spend the day at the table while remaining chic, to sublimate your outfits of parties, and bring them a touch of elegance I suggest you to adopt the cuff.
The cuffs make it possible to dress and change an outfit in a snap of fingers! They will totally change the style of a sweater or coat and at the same time keep you warm.