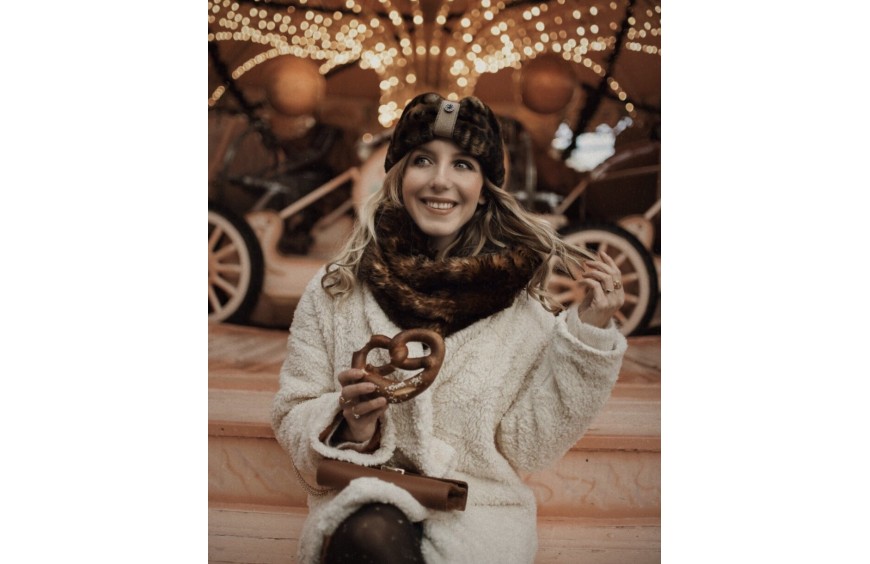 How to wear faux fur accessories ?
You want to fall for the beauty, softness, and ethical side of a faux fur piece, but you don't know what to match it with?

No problem! Here is a brief overview of our flagship accessory parts and how to match them!


La Chapka

If you want to avoid a classic look, opt for a leatherette jacket, biker boots and slim jeans to accompany the fur. Guaranteed effect!

Here, Zélia wears the Yaelle chapka perfectly with an urban look and even accompanies it with the matching Agnès neckband.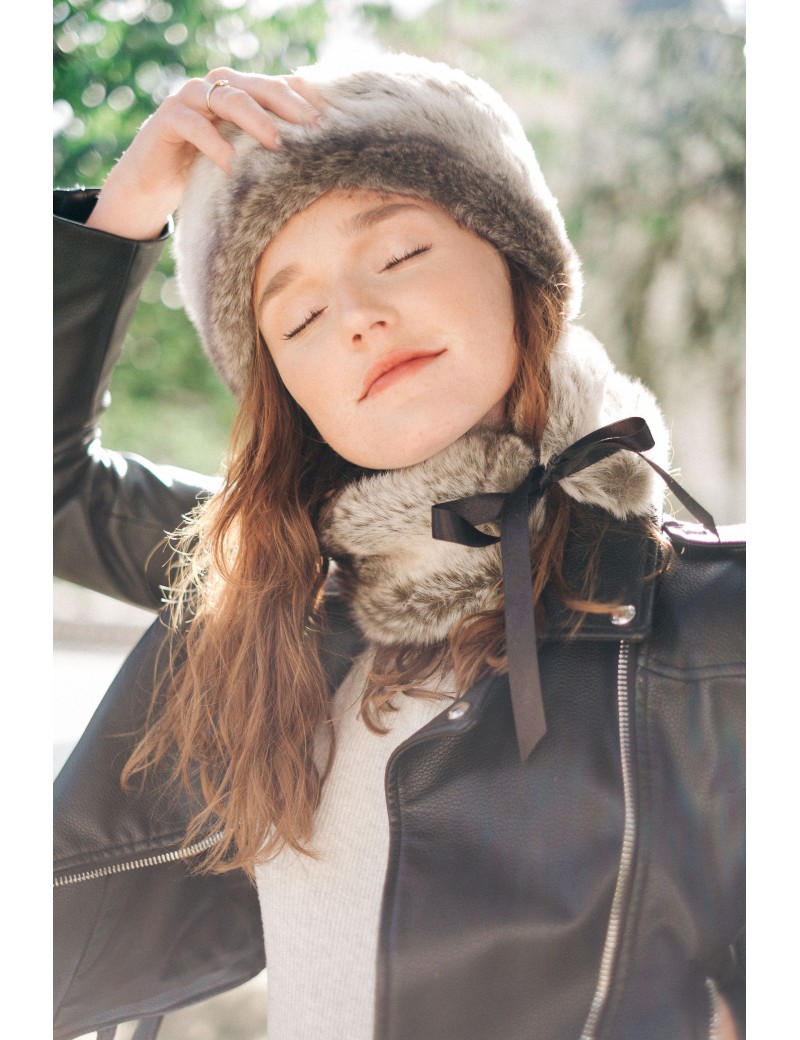 The  Snood :
Snood is your best ally whether it is to spend the winter warm, or to change your style at will, because it can be worn in two different ways:

Basic, it is worn around the neck, like a sash. It will match easily but if you are looking for a trendy look, wear it with a sweater dress and thigh boots.

Here, the Maurine collar is worn with a sweater dress and with its matching sleeve, the Lison sleeve.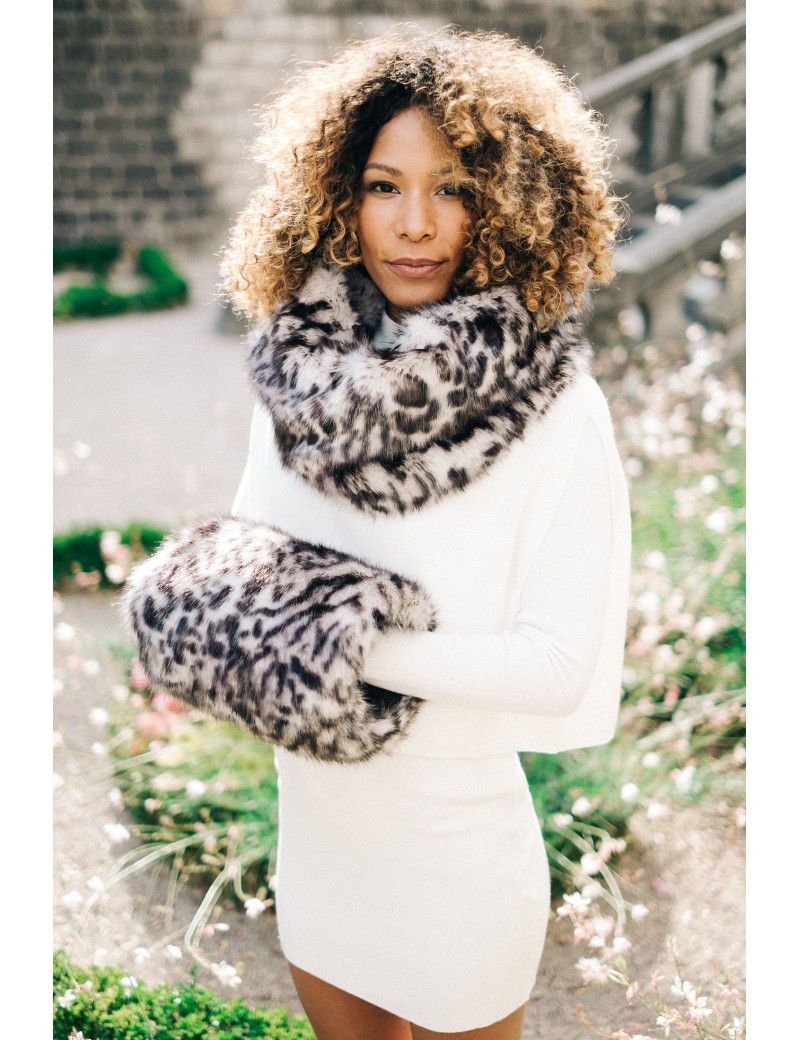 But as stated above, snood can also be worn differently.
We would like to position it like a hood on the head in cold weather, associated with a mid-long winter coat, as in the example below, with the Elise collar.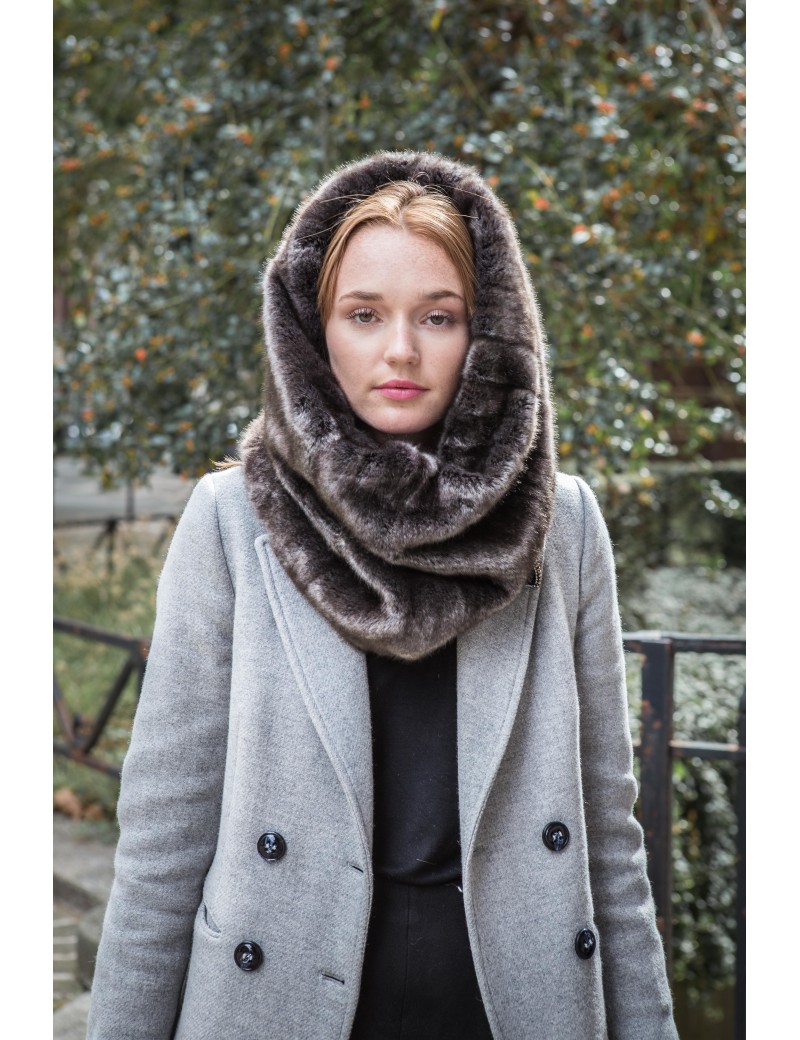 The Manchettes

Still a very chic accessory but that you may not dare to wear yet. Here is the solution: wear them with a short or long coat, but lighter or darker than the cuffs, to play on the contrasts.

Here is a good illustration with the Diana cuffs, superimposed on a navy blue coat, and matched with the Talia neck strap and the Chapka Lisa.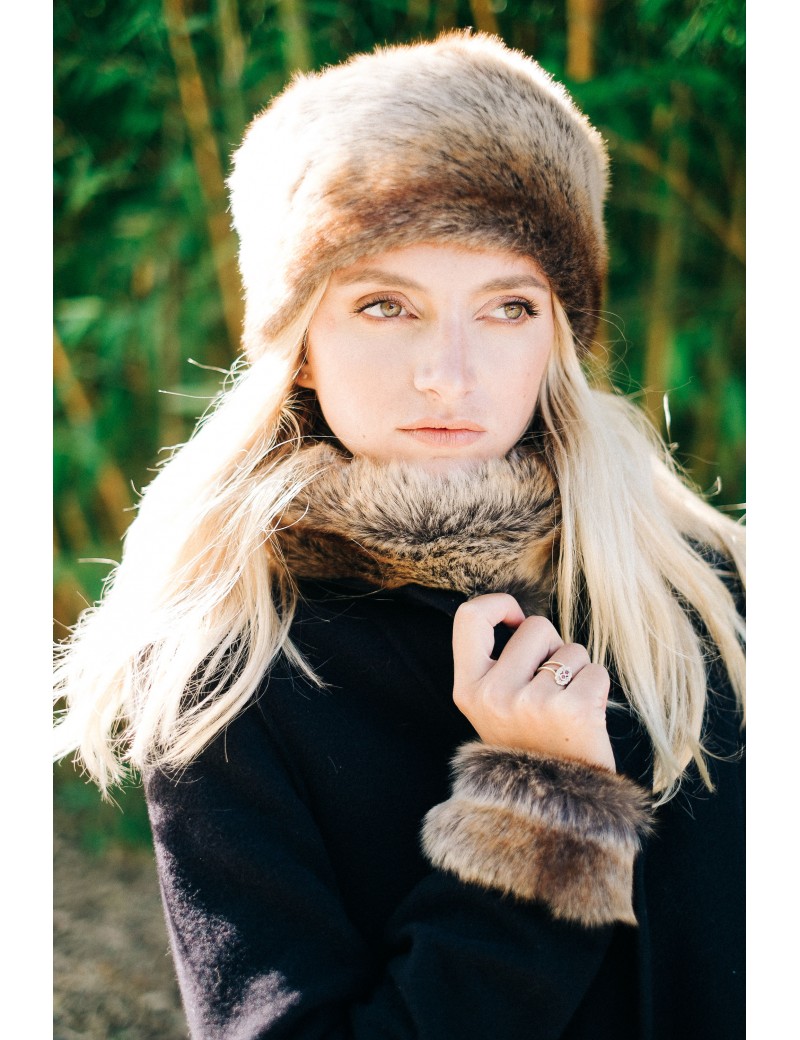 This little overview of faux fur accessories is now over, and I hope it inspired you to create more and more different looks. And, if it wasn't yet the case, you'll dare fall for these faux fur accessories.

All the articles on the photos are available on the shop, and always created by myself in my workshop in Lille.