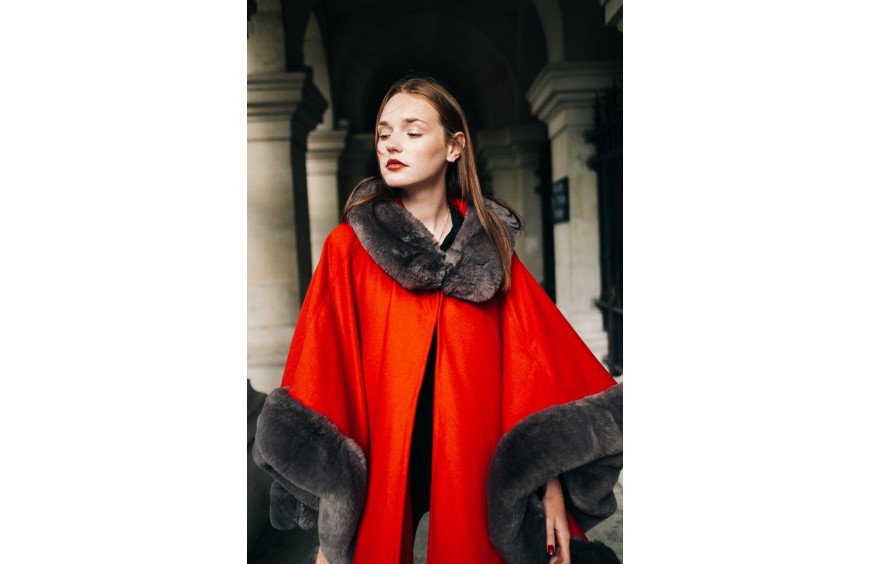 Jacket and Coat
Jacket and Coat
<span "'="" data-mce-style="font-family: Tahoma, Verdana, Arial, Helvetica, sans-serif; font-size: 14px;" style="font-family: Tahoma, Verdana, Arial, Helvetica, sans-serif; font-size: 14px;">
Sometimes considered too bling-bling, the faux fur coat is sometimes a top, sometimes a flop. However, it remains a timeless for the coldest season of the year.

The centerpiece of any fashionista's wardrobe: the woman's coat. I propose you a selection of modern coats, original, fanciful, for all occasions. You can opt for a modern and casual look with the oversized 100% wool coat. It is a basic that remains a must-have, the piece you need to have. We can also prefer a faux fur piece, for a faux fur crueltyfree look more engaged and sparkling.
The wool coat :
This is the basic that is offered by all the brands. But for us, the coat must be unique like the Emilie coat which is a unique piece, while corresponding to your expectations in terms of coat. The coats are fully lined to keep you warm, and designed to last over time. Fabrics are used responsibly to minimize production waste. That is why for this year the detail is based on the double-sided between the Sabrina coat and the Sarah coat. The cut is oversized to adapt to all morphologies but also for your comfort.
The fake fur coat :
It will not please everyone, and that is exactly what makes it its strength. The fur is selected for its hair but also for its color. A colorful fur jacket enhances a casual look, the woman fur coat is a strong piece. It accompanies the silhouette, and is specially designed in our workshop in Lille, to be feminine and fit your wardrobe.
The cutting edge tailor :
The Karine jacket with its faux fur, fits both casual and more official outfits. It is a concentrate of audacity, femininity and originality. The jacquard brings its touch of classic, and the fur a little fancy a little pep to your looks. Always with neat finishes, to be found in limited edition with its matching skirt.
 The double coat :
An iconic piece, which is kept for a long time. The Andrea coat is designed to be worn in winter as well as in mid-season, the double coat is composed of a coat, then a sleeveless coat with a faux fur inlay. With English stitching and hidden pockets, this piece embodies elegance and modernity. The sleeveless coat remains its strength since it can withdraw at any time. One can be carried without the other which allows to better adapt to his desires or the temperature.