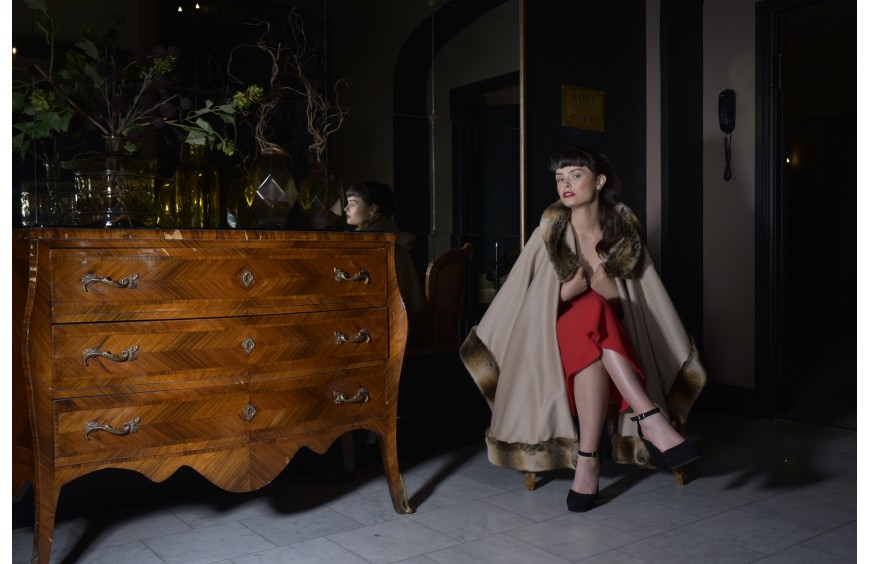 how to wear faux fur for the holiday season ?
Nowadays, fake fur is more than ever an element to have in your wardrobe. In addition to being elegant and refined it will give you a glamorous look while adopting an ecological approach and respectful towards the animal condition. For the end of the year holidays be more trendy than ever with faux fur pieces.
Possible associations :
With trousers: If you opt for a faux fur coat it is preferable since you wear a bulky top, to opt for a fitted cut in the bottom type slim or cigarette in terms of pants or jeans. For a festive look, you can wear a pantsuit with a jacket. Another possible look: cigarette pants combined with pumps. To complete your style you can very well add accessories such as a headdress or even a sash that you wear untied to create movement.
With a skirt or shorts: The fake fur fits perfectly with a skirt skater, trapeze or scabbard. For example, you can head for a sleeveless vest with a skating or trapeze skirt. A poncho will also pair wonderfully with a skirt. For the top I recommend a fitted top or blouse.
With a dress : For an evening outfit, dare to stand out with a light dress and add pumps to perfect your look. Feel free to add accessories to match the holiday spirit of the year! Indeed, you can add various fine gold or silver bracelets to make a cuff as well as a chic pouch or shoulder bag.
Accessories:  Whether you opt for a classic or original look the accessories will remain essential to perfect your style! If you opt for a rather sober style with timeless colors (in black for example) do not hesitate to add touches of colors with for example a barrette, or a headband. If your outfit already has colors you can opt for classic accessories such as a scrunchy... MUST IN 2021 or gold or silver jewelry such as bracelets, earrings or a multitude of necklaces can also complete your festive outfit!!