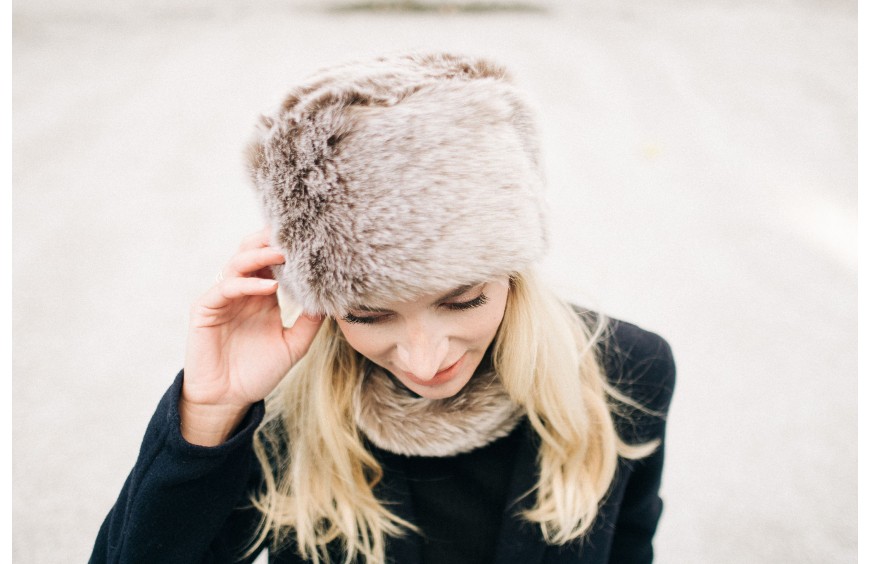 How to protect yourself from the cold with style thanks to the fake fur?
 To protect the extremities of the body:
The extremities of the body (hand, head ) are the parts of the body through which we lose the most heat. It is then important to cover them well to protect themselves from the cold effectively and to avoid getting sick!

The gloves:

You have probably already felt this very unpleasant feeling of cold hands and numb fingers. To avoid this it is important to wear good gloves made of materials that keep the heat as is the case with fake fur. Our faux fur gloves are specially designed to match your winter outfits while keeping you warm!


For the great cold of winter also think to adopt the sleeve. Indeed, thanks to the contact between the two hands, this accessory in faux fur and fleece will provide you warmth and comfort.

The headgear:

To fight with efficiency and style against winter temperatures, opt for fake fur. Our headwear comes in several sizes to suit everyone's look.

For an elegant look in all circumstances, opt for the chapka! It goes perfectly with a faux fur coat.
The perfect coat to keep the whole body warm!

This winter the fake fur is the must-in to have in your wardrobe! In addition to giving you a fashion look it will keep you warm.

Be vintage and glamorous with the faux fur poncho! You can wear it delicately on the shoulders, over a dress for a stylish look or more casual with jeans and boots.

Adopt a fashion look thanks to the centerpiece of the dressing room: the faux fur coat! You can wear it for all occasions thanks to the different colors and styles available!